TTP LiveTeach
Turn any space into a live GMAT
classroom
Turbocharge your GMAT preparation with live online GMAT classes with one of our top-scoring instructors.
find a class now
Be heard.
Be answered.
Join other highly motivated test-takers for 3 hours of live instruction each week, in 10 weeks of seminar-like, GMAT classes online, conducted using live video.
You'll learn from a top-scoring, industry-recognized expert GMAT instructor in real time and take your prep to the next level with personalized homework and collaboration with your peers through a class Slack channel.
Live
See and speak live with your expert instructor.
Interactive
Get your questions answered in real time.
Comprehensive
Watch a GMAT expert solve practice questions step by step, in real time, on an online whiteboard.
For every skill level, and every score
goal
TTP LiveTeach helps you wherever you are in your GMAT journey, from first-timer to GMAT veteran. Each class is designed to bring GMAT concepts and strategies to life, accelerate your GMAT test prep timeline, and optimize your performance on questions.
Week 1
Data Sufficiency: Fundamentals & Strategies

Sentence Correction: Fundamentals
Week 2
Algebraic Equations

SC: Subject-Verb Agreement, Overall Sentence Structure
Week 3
Properties of Numbers

Critical Reasoning: New Info Problem Family
Week 4
Inequalities, Functions & Sequences

SC: Pronouns, Modifiers
Week 5
Work & Rate Problems

CR: Identifying Assumptions
Week 6
General Word Problems

Reading Comprehension: The Big Picture
Week 7
Ratios & Proportions

CR: Drawing Conclusions, Identifying Rhetorical Roles
Week 8
Percent Problems, Overlapping Sets

Reading Comprehension: The Details
Week 9
Statistics, Probability, and Combinatorics

SC: Parallelism and Comparisons
Week 10
Plane & Coordinate Geometry

SC: Tenses & Timeframes, Idioms, Meaning-Based Issues
Download Full Syllabus
All the
benefits

of an in-person class, in a flexible online environment
Stay engaged and motivated by interacting live with your instructor and your classmates, just as you would in an in-person class.

Connect from anywhere to attend your GMAT online classes, whether you have a laptop, tablet, or phone. You'll never miss a class.

Use the TTP online self-study platform and the Slack app to continue your test prep on the go and stay connected with your peers.
Get access to
the ultimate

study buddy system

With our exclusive Slack channel for your class, you can get rapid help from TTP instructors, collaborate with your classmates on specific practice questions, or even coordinate online study groups.

find your class here
All the expertise to succeed
TTP instructors are GMAT masters who know the GMAT inside and out and have a deep understanding of what it takes to succeed on test day.
We've helped thousands of students of all levels and learning styles, from across the globe, achieve their GMAT goals and earn seats at top business schools.
Scott Woodbury-Stewart
Expert GMAT Tutor and Target Test Prep Founder
Jeff Miller
Top GMAT Tutor with 14+ years of experience
Rich Zweling
Experienced GMAT Instructor (10+ Years)
Marty Murray
800 GMAT Scorer and Chief Content Architect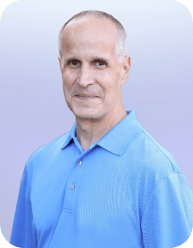 Let's find you a
class
Once you find a class that fits your schedule and complete your enrollment, we'll send you an email with the next steps to activate your TTP access, set up your Slack channel, and connect to your live classes.
$1,699
$1,399
LIMITED SEATS!
10 weeks of live classes led by a GMAT expert

12 weeks of the TTP online self-study course

Exclusive Slack channel to stay connected outside of class
Have any questions?
Who is a good candidate for this course?
LiveTeach covers a wide range of GMAT topics that are key to performing well on the GMAT exam regardless of your score goal. So, the class is appropriate for both beginning and more advanced GMAT students.
What if I miss a class?
Recordings of missed classes will be provided upon request.
How long do I have access to the TTP self-study platform?
You will have access to the online self-study platform for 12 weeks, starting a week before your live class begins and ending a week after your live class ends.
What if I want to continue using the TTP self-study platform after 12 weeks?
Class members who wish to continue using the self-study platform after the 12-week period can subscribe for additional time at a special discounted rate.
Will I be ready to take the GMAT exam once I finish the live class?
Depending on what point you've reached in your GMAT test prep, you may be ready to take the GMAT once the class is finished. However, if you haven't completed the TTP self-study course by the time the class ends, we recommend that, for best results, you finish the self-study course before taking your exam.
Will there be homework assignments associated with the class?
After each live class, your instructor will suggest lessons to read and questions to practice with in the TTP self-study platform. Those lessons and practice questions will help solidify the concepts and strategies discussed in class.
Is the class alone enough for me to be ready for the GMAT?
LiveTeach will greatly enhance your GMAT learning. However, between classes, the self-study platform will be an essential asset in your GMAT preparation, as it will provide practice and other resources to complement the class. Moreover, we generally recommend that students study for approximately 18 hours per week. So, 3 hours of class time each week will not be sufficient for most students to adequately prepare for the GMAT.
Can the class help me if I've already completed the TTP self-study course?
Yes! Learning in a group environment with live instruction from a GMAT expert can be very beneficial for students at any point in their GMAT preparation.
Is studying for the GMAT online better than in-person classes?
Many students prefer to do their GMAT training online because of the convenience of virtual classes, which can be attended from anywhere. Additionally, TTP's online GMAT classes allow for real-time interaction that approximates an in-person class experience. Coupled with TTP's online self-study course, LiveTeach provides the best GMAT preparation available.
What payment methods do you accept?
We currently accept Visa, Mastercard, American Express, and Discover. You can pay using a credit card or debit card that has any of those logos. If you live outside of the United States, you may need to call your bank to request that they allow the transaction. In addition to credit card payments we also accept Paypal.